Japanese boyband Da-iCE released their new album 'SCENE' on May 24. As Da-iCE celebrate their 12th anniversary, the new album was produced with the overall theme of "building upon everything we've accomplished so far".
Da-iCE are a highly talented five-piece boyband whose two main vocalists have an incredible four-octave singing range. The group formed on January 17, 2011, consisting of vocalists Yudai Ohno and Sota Hanamura, and performers Taiki Kudo, Toru Iwaoka and Hayate Wada. Da-iCE have released numerous hits, including anime series 'ONE PIECE' theme song 'DREAMIN' ON', 'The Way of the Househusband' theme song 'CITRUS', and 'Kamen Rider Revice' theme song 'liveDevil'.
▼ Da-iCE – 'DREAMIN' ON' music video ('ONE PIECE' theme song)
▼ Da-iCE feat. Subaru Kimura – 'liveDevil' music video (Kamen Rider Revice theme song)
In recent years, Da-iCE have even appeared at several rock festivals in Japan, taking them to an ever-wider audience. Through their activity in various areas of the music scene, they have been praised for their killer singing ability and their high level of musicality, being labeled as "highly talented boy artists".
Comment from Da-iCE
"12 years have passed since we formed Da-iCE. As we have taken on a variety of challenges, we have reached an ever-larger audience, who have come to expect more and more from our music. This album shows the 'next phase' of Da-iCE, as we have evolved beyond the boundaries of genre and vocation to become creative artists active within various areas of the music scene. We have a great deal of confidence in our new album 'SCENE', so we hope you'll listen to it."
The album's 12 songs include 'Star Mine', which won an Excellent Work Award at the prestigious annual Japan Record Awards; 'Funky Jumping', the theme song for Capcom's forthcoming game 'Exoprimal'; and lead track 'Dandelion', which recently set TikTok and YouTube ablaze.
▼ Da-iCE – 'Star Mine' music video
▼ Da-iCE – 'Funky Jumping' Official Dance Practice
The music and lyrics to 'Dandelion' were composed by Da-iCE member Sota Hanamura. Featured as the theme song to TV Asahi's weekly Thursday drama series 'Keiji to Kenji, Tokidoki Hanji', the song's lyrics express Da-iCE's determination to "face reality, no matter what the situation, and let the flowers bloom as we keep walking towards our goal".
When Da-iCE sang a stripped-back version of the song on the popular YouTube series 'THE FIRST TAKE', viewers were amazed by the members' incredible singing voices, placing the group in YouTube's Trending Music chart on an ongoing basis. They were described as having "singing voices that exceed human limitations!"
▼ Da-iCE – 'Dandelion' / THE FIRST TAKE
Da-iCE links
▽ Da-iCE official website: https://da-ice.jp
▽ Da-iCE official YouTube: https://www.youtube.com/c/DaiCECH
▽ Da-iCE official Twitter: https://twitter.com/Da_iCE_STAFF
▽ Da-iCE official Instagram: https://www.instagram.com/da_ice_staff/
▽ Da-iCE official TikTok: https://www.tiktok.com/@da_ice_official
#DaiCE #Japanesegroup #newmusic #kcrushnews #Dandelion #TheFirstTake #DaiCEnewalbumSCENE #SterMine #kcrush #JPop #JapanesePop #FunkyumpingDancePractice #SotoHanamura #DaICEmembers #facereality #OnePiece #animationmusic #animationsongwriters #YudaiOhno #TaikiKudo #ToruIwaoka #HayateWada #kcrush #kcrushmedia #kcrushamerica
Related Articles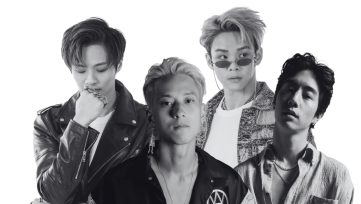 LISTEN TO "RIGHT BEFORE OUR EYES" HERE WATCH VISUALIZER HERE Elephante continues his collaborative journey with AAPI creatives, this time releasing "Right Before Our Eyes," with DJ duo BEAUZ and singer Mark Tuan; now… Read More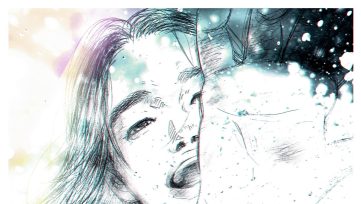 'chilldspot' have released the music video for their new song 'HIRUNE NO KUNI' (The Land of Naps). Released to music streaming services today, HIRUNE NO KUNI, was written for a manga music video by chilldspot as part of a collaboration… Read More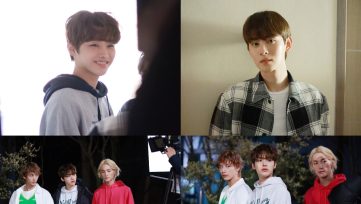 The ground-breaking group will also embark on an overseas showcase tour visiting Amsterdam on May 30 and London on June 1 (Credit: One Cool Jacso Entertainment)  WATCH EPISODE 1: MY STRANGE ROOMMATE (ALWAYS) HERE WATCH EPISODE 2: THE SECRET… Read More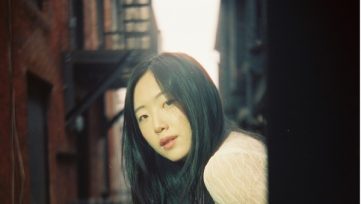 ASCENSION EP SET FOR RELEASE JUNE 9 ON VERVE FORECAST AND DECCA RECORDS UK SHOWS THIS SUMMER INCLUDING GOVERNORS BALL, LOLLAPALOOZA Photo credit: Julia Khoroshilov Breakout artist Sarah Kinsley unveils her new song "Lovegod" and accompanying… Read More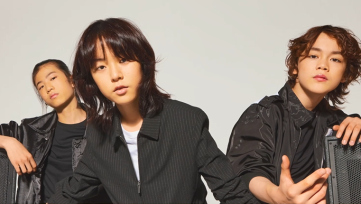 Photo Credit: ChoCo Entertainment WATCH 'ChoCo in Hollywood' EP1 The bright and charismatic artists of ChoCo have officially been revealed! On May 12, 2023, the first episode of "ChoCo In Hollywood" – the reality show… Read More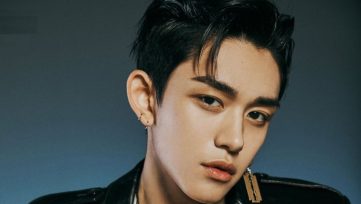 After going on indefinite hiatus in August 2021, SM Entertainment announced Lucas departed NCT and WayV. In a handwritten letter posted on Instagram, Lucas also confirmed his departure. SM Entertainment said: This is SM Entertainment. We have… Read More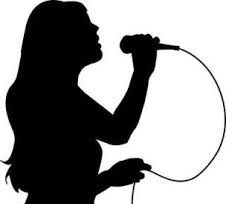 Trigger Warning: Article mentions suicide. Update: On May 15, 2023, the media received confirmation that Haesoo, 29, is the female singer who passed away. On May 12, 2023, a female pansori and Trot singer in her 30s has been found dead in her… Read More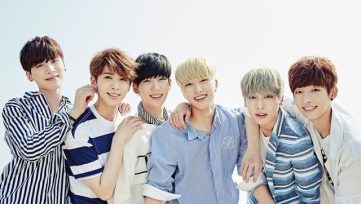 Inactive since 2020, male idol group SNUPER officially disbanded May 3, 2023 following the conclusion of their exclusive contracts with WIDMAY Entertainment. "From the bottom of our hearts, we would like to thank both the SNUPER members,… Read More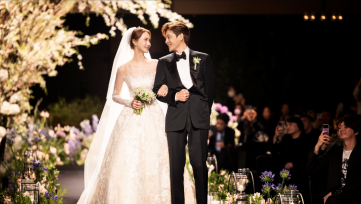 Singer Se7en and actress Lee Da-Hae are officially husband and wife after eight years of dating! Se7en and Lee announced their then-upcoming wedding back in March. The couple wed in a lavish affair at the Shilla Hotel in Junggu, Seoul on May… Read More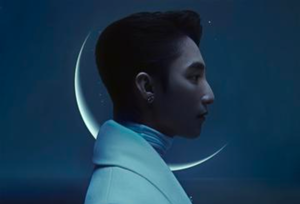 photo credit: M-TP Entertainment Following his landmark foray into the U.S. market last year with his first ever song in English—"THERE'S NO ONE AT ALL"—Son Tung M-TP, one of Vietnam's biggest stars, is back with his much anticipated… Read More