Though it started a little slow when it comes to ratings, "My Dearest" proves a gem should not stay hidden as it continuously rose in the ratings, eventually conquering the Friday-Saturday timeslot and ending Part 1 at a best high. Starring seasoned actor NamGoong Min and Ahn EunJin, MBC's historical romance drama "My Dearest" wraps up the first part of the series, leaving viewers in both agony and anticipation as to what lies next for the lovers who are obviously destined but can't seem to be together.
NamGoong Min, who we last saw in action-thriller "The Veil" and legal drama "One Dollar Lawyer" takes on the romance genre once again as Lee JangHyun, a mysterious man who doesn't believe in marriage. Opposite him is Ahn EunJin, who is best known for her roles in "Hospital Playlist" and "The Good Bad Mother", as Yoo GilChae, a charming and lovely noblewoman who brims with confidence. Together and apart they grow as a person as war and other turmoil continue to challenge them.
The couple likes to play tug of war with each other's emotions, exchanging harsh words and yet catching feelings. How can two people, with one who has to abandon everything to leave and another one who can't seem to stay, be together? How the thread of fate rolls the way for GilChae and JangHyun to be together is a story yet to unfold in the series' Part 2, set to air this October.
The turn of events, especially the final episode, left viewers in a mixture of emotions, with some disappointed and others still hopeful for a happy ending, be it with each other or a new love interest. And so, let us discuss what went wrong with the romance of JangHyun and GilChae, and how we expect the series to end.
Warning: this article may contain spoilers!
The Sprout Of Romance At A Very Wrong Time
Lee JangHyun, who has never taken dating seriously and has no plans on getting married finally fell in love for the first time, in a feeling he described as "hearing the sound of flowers" the moment he saw GilChae. JangHyun and GilChae's earliest interaction can be described as adorable and heart-fluttering, almost reminiscent to a rom-com. But their growing relationship couldn't blossom in such a way as war broke out. The reality of war drifted the two apart as they struggled to protect their people and survive.
Still, the presence of each other served as a moment of comfort and hope amidst the turmoil of war. The many times JangHyun came to GilChae's rescue deepened their care and feelings for each other.
GilChae's Childish Approach To Love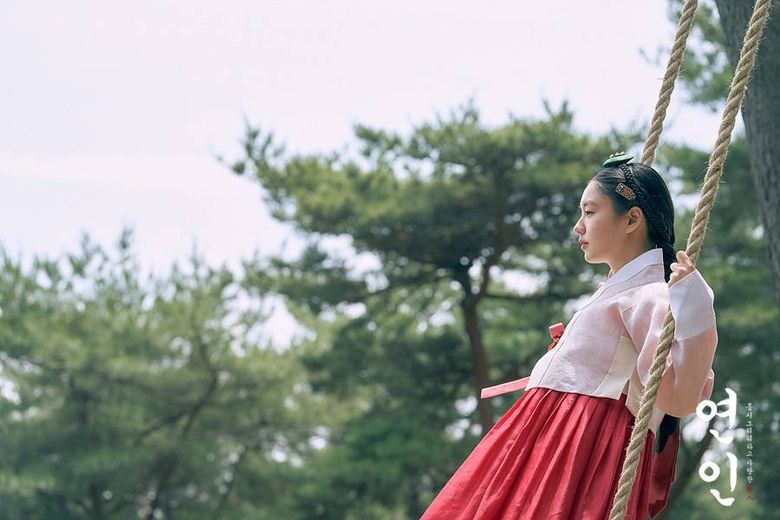 What's clear is that JangHyun fell in love, and deep at that, the very moment his eyes laid on GilChae. But he had to be careful and strategic instead of just being true to his feelings as he knows how GilChae is. GilChae is beautiful, confident, and brazen that her little antics made all the young men of Neunggun-ri swoon over her. Yet, she nurses a crush on her friend's fiancé and cunningly schemes a way to break them apart. To the point that she failed to notice her growing feelings for JangHyun.
JangHyun's Flight Response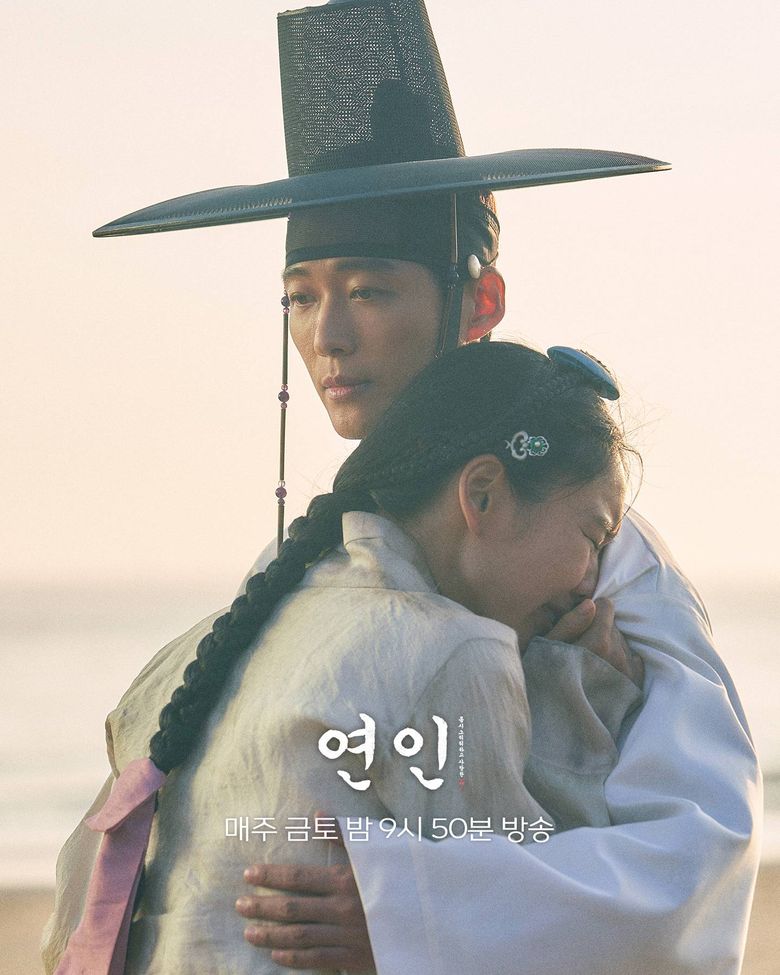 JangHyun is a mysterious man whose life and origin is a subject of gossip, as no one really knows him that well. He is used to a life of a wanderer that whenever he is overwhelmed by his own feelings, his first response is to leave. It's obvious that JangHyun has a long history. And while his flight response might be caused by a past wound, all the waiting he imposed on GilChae as a result made her rightfully frustrated and suspicious of his intentions.
GilChae's Failure To Realize JangHyun's Efforts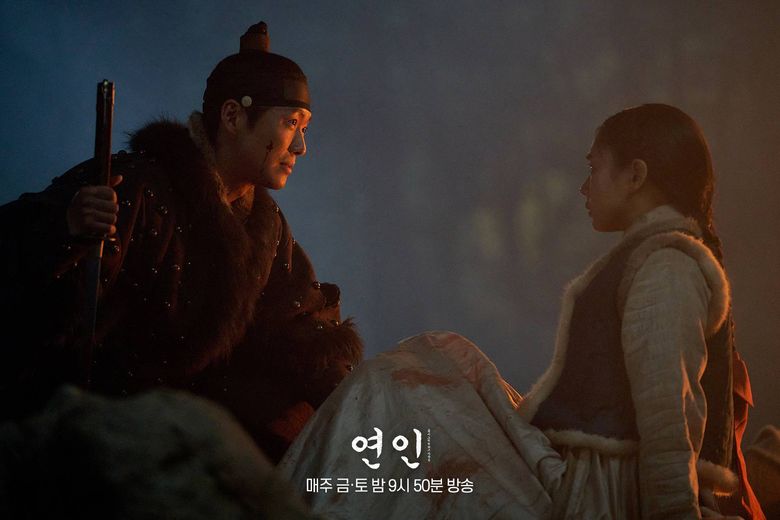 All the push and pull of GilChae and JangHyun between each other made them often misunderstand each other, that it is just so frustrating even as a viewer. GilChae and JangHyun both have a strong persona and while that made the formula of their oozing chemistry, it also often led them to crash. Once, GilChae blamed JangHyun that YeonJun (Lee HakJoo) got badly hurt during the war, while EunAe (Lee DaIn) can tell at once that it was thanks to JangHyun that YeonJun did not die. GilChae is often slow in realizing others' efforts for her and even her own feelings that JangHyun is left misunderstood even with his best efforts. But then…
All They Need Is A Little Honesty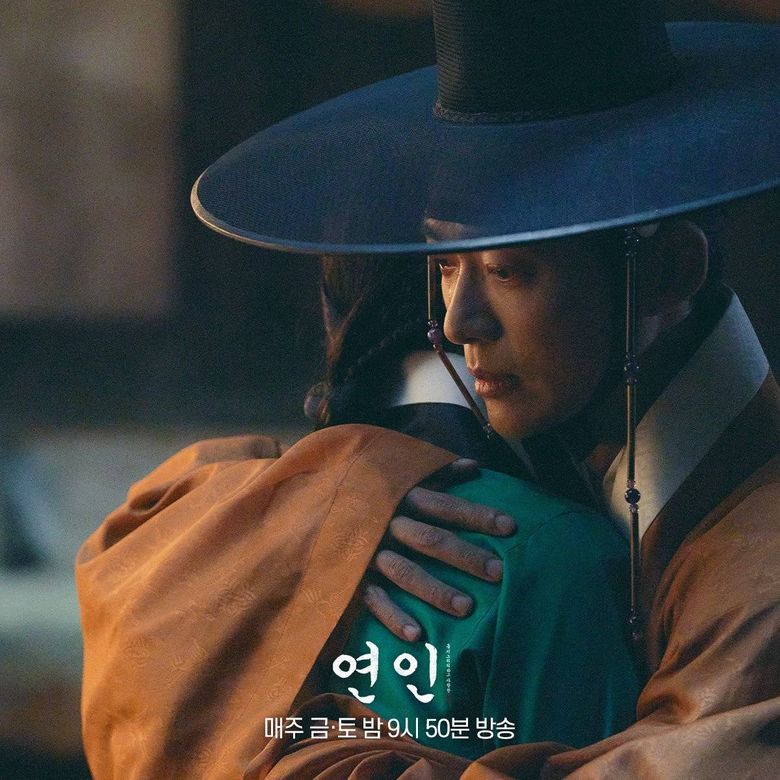 Probably the biggest flaw of our main characters is that they are rarely honest with each other and their own feelings, and exactly why they are always misunderstood. Their conversations are always filled with arguments and they just never run out of things to say. They are both too strong to give in. While that's a charm in itself, we wish they could just use a little honesty.
Everything about this drama is so well-written, from a solid plot to raw and flawed characters that makes it deserving of the hype and more. The characters, especially GilChae went through some serious character development. As Part 1 highlighted the characters and their growth, we expect that Part 2 will shed some light on the past, and will focus more on relationships. JangHyun and GilChae's story has still not ended. But how that story will close is still uncertain with GilChae's marriage to another man and JangHyun's new love interest in the picture.
Are we heading to a happy ending or a tragic one? One thing's for sure is that "My Dearest" is set out to make a mark as one of the best dramas of 2023 and of all time.
* Disclaimer: The articles by Fan Writers are unique and creative expressions that are independent from Kpopmap's opinions. We encourage diverse viewpoints and the freedom of expression from our fan community.