Curating the programs for film festivals isn't as easy as you might think. It requires a discerning eye, the ability to be impartial, critical, discerning and most of the absolute love of film.
During the Busan International Short Film Festival, I spoke with festival programmers Sébastien Simon about what it took for him to create the Hub of Asia Program, which was comprised of the Asian Americana program, The Death of Cinema(s), and the Rendez-vous AFiS, a special screening showcasing the work of young filmmakers from across the Asian diaspora who are learning the methods necessary to navigate the business side of the film industry at the Busan Asian Film
It's interesting that there will now forever be a world "before the pandemic" and afterward, and this phenomenon as we know it has had significant and permanent impact on the lives of every single person on earth, and industry, including film.
During our discussion we shared our perspectives on the past, present and future state of Korean, North American and global cinema, and if there will ever come a time that cinema might die.
#Sébastien Simon #kcrush interview #2023 Busan International Short Film Festival #k-crush #2014kcrush #kcrush america #Korean film festival #2023 Busan International Short Film Festival #Carolyn Hinds film critic #film #movies #movie shorts #k crush #kcrush #k^crush #k/crush #k@crush #kcrush youtube channel #k crush youtube channel #youtube channel of k-crush #youtube channel for k-crush #exclusive interview #the original kcrush youtube channel #k crush interview with Festival Programmer Sébastien Simon #k^crush kpop #kcrush film review #k+crush drama review #k=crush drama clips #Seoul #Korean shows #Korean movies #Korean dramas
Related Articles
In this interview for the Busan International Short film Festival , I spoke with award-winning and Oscar nominated filmmaker and documentarian Jay Rosenblatt about his films How to Measure a Year, an intimate and surreal examination of the growth of… Read More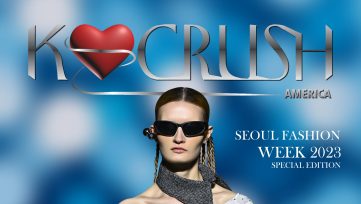 Holy Number 7 aims for hope and positivity rather than negativity. It focuses on delivering positive messages while also emphasizing that they can be hip and cool at the same time. The brand was launched in 2016 by couple designers Choi Kyung-ho and… Read More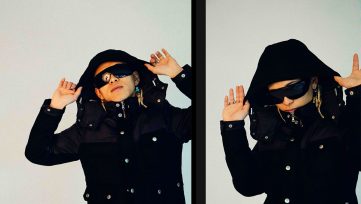 Spitting in flow and rhythm is a skill that CALI MELLOW well understands. This free-spirited artist is making waves in and beyond the Japanese entertainment industry through his op-point content-filled pieces that he delivers. KCrush America… Read More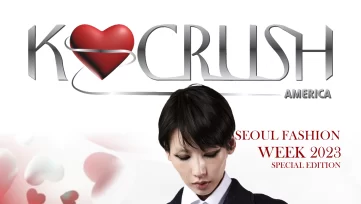 Park Yoon-soo, a first-generation fashion designer in Korea, has been in the industry for the past 40 years and has created over 66 collections, setting a record. He is best known for his fashion brand, BIG PARK, which he launched in 2011 and has… Read More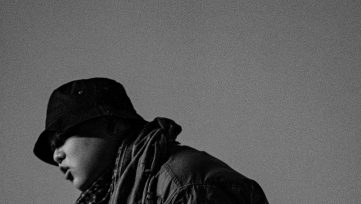 Taking the bull by its horns is a model that QM (큐엠) is known to live by. The rapper is making such a statement not only for his musical skills but the guts to address issues that other artists shy away from. QM's vocal and honest… Read More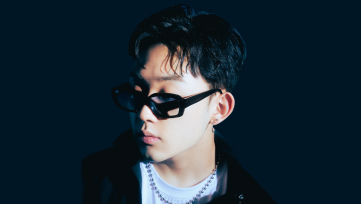 Lipnine is a hip-hop artist who made his debut in 2020 with "탓해" (feat. Pullik). He has since released two EP albums, "Sketch: Footprint" (2020) and "Medley" (2021), as well as three single albums,… Read More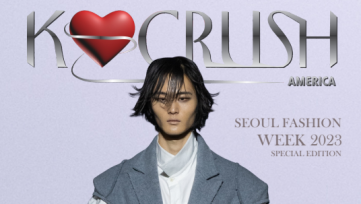 Lim Woo-jun is a Korean fashion designer who is the founder and creative director of the fashion brand Iryuk. He debuted his brand in 2018, and since then, Iryuk has gained recognition for its unique designs and has been featured in various fashion… Read More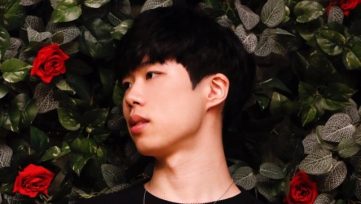 Charcoal is a South Korean singer-songwriter. Starting with the first digital album EP with Sleek Jeezy in June 2017, RnB-based music was released, and recently Sleek Jeezy's new album… Read More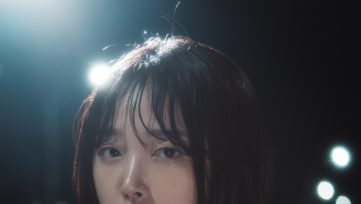 Huiii is a Korean female R&B vocalist who creates her own world with a dreamy atmosphere. Currently, her solo release is about 5 songs, and she participated in many songs as a feature. Huiii is a Korean female R&B… Read More

Dahlia Kim is a talented singer-songwriter who made her debut in December 2020 with the single album "Ocean Wave." Her music is rooted in R&B, and she has released follow-up singles such as "Don't Know,"… Read More