As the world has returned back to normal, so has the K-Pop scene. Much to fans' delight, many K-Pop artists have been announcing and going on world tours again.
K-Pop concert culture is back and we are helping you keep up with which K-Pop world tours are happening each month! Be sure to check out our collective list of the K-Pop World Tours Happening In 2023 as well.
This is your go-to guide and schedule for K-Pop world tours happening in February 2023. Check out the schedules for January and February 2023 as well.
Note: This list is in chronological order and grouped by artist.
EPIK HIGH
Tour: 2023 EPIK HIGH "ALL TIME HIGH" Europe & North America Tour
Date: March 2 – April 14
Countries: The UK, Belgium, Denmark, Germany, the US
Click here
DREAMCATCHER
Tour: 2023 DREAMCATCHER "Reason : Makes" World Tour
Date: March 2 – March 20
Countries: The US
Click here
BLACKPINK
Tour: BLACKPINK "BORN PINK" World Tour
Date: March 4 – June 21
Countries: Malaysia, Indonesia, Taiwan, the Philippines, Singapore, Australia
Click here
NCT DREAM
Tour: NCT DREAM "THE DREAM SHOW 2: In A DREAM" Tour
Date: March 4 – TBA
Countries: Indonesia, Thailand, Hong Kong, the UK, France, Germany, the US, the Philippines, Singapore, Macau, Malaysia
Click here
ATEEZ
Tour: 2022-2023 ATEEZ "THE FELLOWSHIP : BREAK THE WALL" World Tour
Date: March 4 – March 8
Countries: Netherlands, Germany, Belgium, the UK, Spain, Denmark, France
Click here
TREASURE
Tour: TREASURE "HELLO" Tour
Date: March 4 – April 22
Countries: Taiwan, Malaysia, Indonesia, Thailand, Singapore, the Philippines, Macau, Hong Kong
Click here
19
Tour: CIX "Save Me, Kill Me" 2nd World Tour
Date: March 10 – March 26
Countries: Poland, Netherlands, the UK, France, Germany, United States
Click here
pH-1
Tour:pH-1 "About Damn Time" World Tour
Date: March 11 – March 21
Countries: Singapore, Malaysia, Taiwan, Thailand, Hong Kong
Click here
SUPER JUNIOR
Tour: SUPER JUNIOR "SUPER SHOW 9: ROAD" World Tour
Date: March 11 – March 19
Countries: Vietnam, Japan
Click here
JUNNY
Tour: 2023 JUNNY "Blanc" Tour
Date: March 12 – April 3
Countries: The UK, Ireland, Denmark, Norway, Sweden, Austria, Germany, Netherlands, Belgium, Italy, Switzerland, France
Click here
GEMINI
Tour: 2023 GEMINI "Still Blue" North American Tour
Date: March 16 – March 27
Countries: The US
Click here
Kim Woo Jin
Tour: 2022-2023 Kim WooJin 'STILL DREAM' 1st World Tour
Date: March 23 – April 3
Countries: The Philippines, Singapore, Thailand, Hong Kong, Taiwan, Japan
Click here
TXT
Tour: TXT "ACT: SWEET MIRAGE" World Tour
Date: March 25 – May 27
Countries: South Korea, Singapore, Taiwan, Japan, the US
Click here
Kang Daniel
Tour: Kang Daniel "FIRST PARADE" Asia Tour
Date: March 29 – TBA
Countries: Hong Kong, Macao, Taiwan
Click here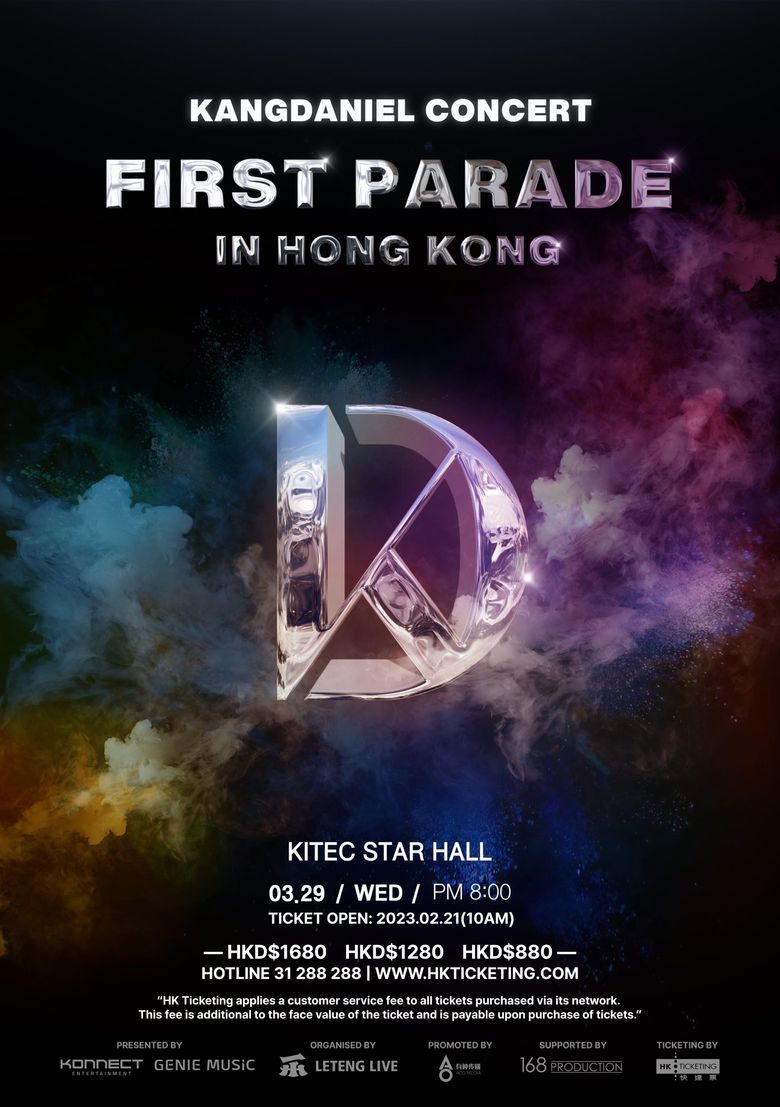 KONNECT Entertainment
OnlyOneOf
Tour: 2023 OnlyOneOf Grand America Tour
Date: March 31 – April 30
Countries: The US, Mexico, Puerto Rico, Brazil, Colombia,
Click here
Check out our other monthly K-Pop world tour schedules here:
To see all of the K-Pop world tours happening in 2023check out this list: