TVING's upcoming drama "CEO-dol Mart," which is premiering on October 15th, includes a star-studded cast as it tells a story of the idol life, without the glitz and glamor. The drama tells the story of Thunder Boys, an idol group consisting of dancer Shin TaeHo (EXO's XiuMin), rapper Jo YiJoon (MONSTA X's HyungWon), leader Choi HoRang (Lee SinYoung), visual Yoon SangWoo (Lee SaeOn), and vocal Eun YoungMin (Choi WonMyeong). Although Thunder Boys started strong, they unfortunately had to disband at the peak of their careers due to the financial issues of their agency. 
Five years later, all of the members have moved on and are living their separate lives until Choi HoRang finds out that all of the Thunder Boys members are the co-owners of a supermarket called Boram Mart. Although Choi HoRang is hesitant, he is ultimately tasked with bringing back all of the members to take care of the store. Naturally, things are chaotic as the old idol group members find themselves working with each other once again.
Shin TaeHo sees this opportunity as a "lottery" to bring back his teammates and old high school friends, with Yoon SangWoo, who left the country after Thunder Boys disbanded, feeling the same. However, Choi HoRang continues to be pessimistic due to his financial struggles, and he wants to quickly sell the store to move on. 
Although they do ultimately decide to revive the store, it isn't as easy as it seems. Being an idol is very different from running a supermarket, and soon all of the Thunder Boys members are faced with the real day-to-day challenges of supermarket life, from gutting fish to stocking shelves.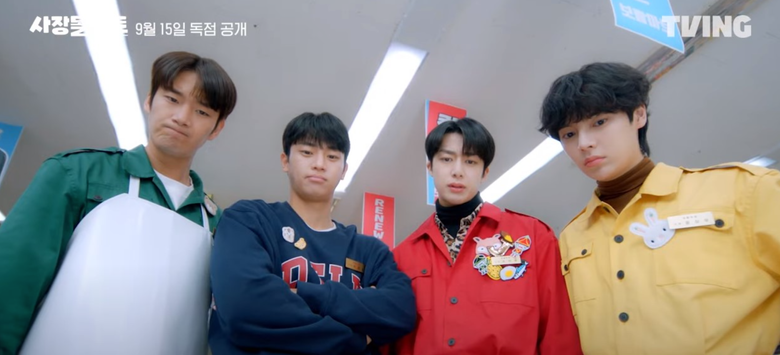 For the boys who have only known singing and dancing for their entire lives, hilarious chaos will ensue as they learn the ropes and tackle various challenges. Part-timer Oh Ye Rim (Choi JungWoon) will also help the boys as she guides them and teaches them the joys and hardships of normal life.
It also doesn't help that Boram Mart is in deep financial trouble, so it is up to the Thunder Boys to save the supermarket from bankruptcy, or risk being in even more debt. Can these ex-idols save the store, while also rekindling their friendship?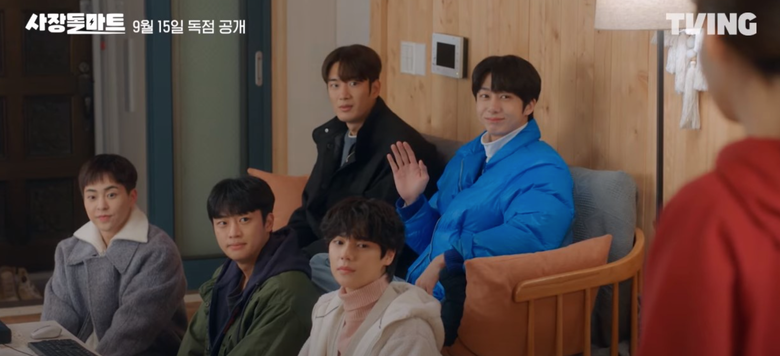 Can the Thunder Boys save their dwindling idol dream through this new opportunity? There's only one way to find out!
* Disclaimer: The articles by Fan Writers are unique and creative expressions that are independent from Kpopmap's opinions. We encourage diverse viewpoints and the freedom of expression from our fan community.